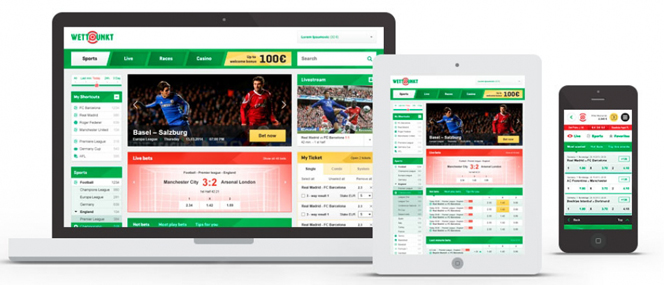 Wettpunkt Sportsbetting Platform
Sports Betting Platform for online betting at sports events. It provides the highest quality service through the implementation of innovative features for its customers as well as constant improvements to adapt to the always changing betting environment.
Challenge:
While fully maintaining an existing Betting System running in betting shops, betting terminals and online, we had to create a completely new betting system that could integrate Sports Betting, Casino and Virtual Races products on desktop and mobile platforms, and connect to a legacy Virtual Wallet with thousands of customers.
Approach:
Long-term collaboration by providing a full software life cycle: Analysis, Implementation, Testing, Deployments and Maintenance. The unification of formal agile development workflow between several teams.
Solution:
We have developed a completely new platform implemented step by step and replacing the legacy system. Based on Java/JEE, node.js, Backbone.js and AngularJS technology we have integrated third party content providers and a Real-time data provider.