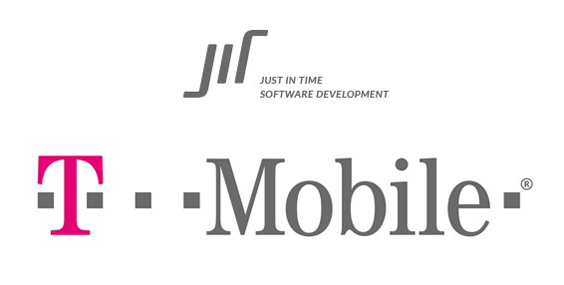 T-Mobile – Nearshoring Teams for T-Mobile Austria / J-IT
Software factory based in our headquarters in Bratislava created together with our Austrian partner J-IT, in order to provide full near-shoring Teams for T-Mobile Austria.
Challenge:
T-Mobile needs technical resources to handle the increasing amount of new features and technical tasks. There is a need for high quality technical support, from software development to process management. Austrian software vendor J-IT had already a working relationship with T-Mobile, so by partnership with Danubesoft, overhead and extra work packages could be handled. Main technologies required are: Java, Spring, GWT, Oracle.
Approach:
Danubesoft would build a strong Java-based Team. Using state-of-the-art recruiting processes (all managed internally), Danuebsoft puts together Java Teams to undertake the work packages from T-Mobile. Rump-up training was planned for all developers in order to prepare the Teams for the technical challenges from T-Mobile infrastructures. New office space should be arranged to host the new Teams in Danubesoft headquarters located in Bratislava.
Solution:
Danubesoft creates a software factory for J-IT/T-Mobile. By building a Team of 10 Java developers in minimum time, providing managerial tasks to handle and process work packages swiftly. Regular meetings are held in T-Mobile offices between representative and Teams in order to speed up and clarify the processes. Delivery of work packages in time is the main goal, with clear deadlines and high quality standards.